No. 43 (36 x 34")




No. 43 Detail


No. 44 (24 x 24")
No. 45 (12 x 12")
This week I've been looking at Robert Rauschenberg's work, namely his white paintings (pictured below). These abstract works are wonderfully perplexing, challenging the viewer's concept of art. The Guggenheim said of these paintings,
"In the summer of 1951 Robert Rauschenberg created his revolutionary White Paintings at Black Mountain College, near Asheville, North Carolina. At a time when Abstract Expressionism was ascendant in New York, Rauschenberg's uninflected all-white surfaces eliminated gesture and denied all possibility of narrative or external reference."
For a while I've been working in close values, but thinking about Rauschenberg's work has made me wonder how close can I get my values while still maintaining a landscape? So this week I've been working on pushing the values near the horizon line closer and closer together. No. 43, a painting for some family friends, is still in progress and unlikely to stay in its current state. However, No. 44, in my opinion, is wonderfully successful in this experiment.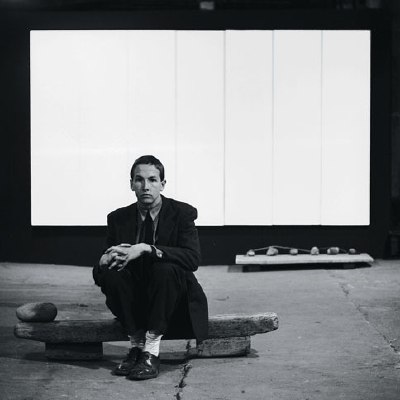 White Painting (several panel), 1951
White Painting, 1951